Brits taking part in Veganuary can now enjoy a range of new plant-based menu items at high street chains Starbucks and Greggs.
Starbucks is offering five new vegan-friendly options:
Caramelised Macadamia Oat Latte, building on the success of the Honey Hazelnut Oat Latte launched last year. The coffee is made with Starbucks' Signature Espresso Roast.
Plant-Based Breakfast Wrap, featuring smoky beans, tofu scramble, Lincolnshire-style plant-based sausage coins, and spinach. The filling is wrapped in a soft tortilla.
No'Beef and Red Onion Focaccia, consisting of rosemary focaccia filled with soy-based beef-style strips, pickled red onions, and vegan mayo sauce.
Banana Caramel Muffin, a twist on Starbucks' plant-based chocolate caramel muffin.
Raspberry & Almond Mini Loaf, adding to the vegan toffee nut mini loaf already on the menu.
In recent years, Starbucks has been significantly expanding its vegan menus worldwide. This has included launching plant-based egg and chicken in the US, meatball baguettes and mousse cake in Japan, and a dairy-free yogurt drink in Korea.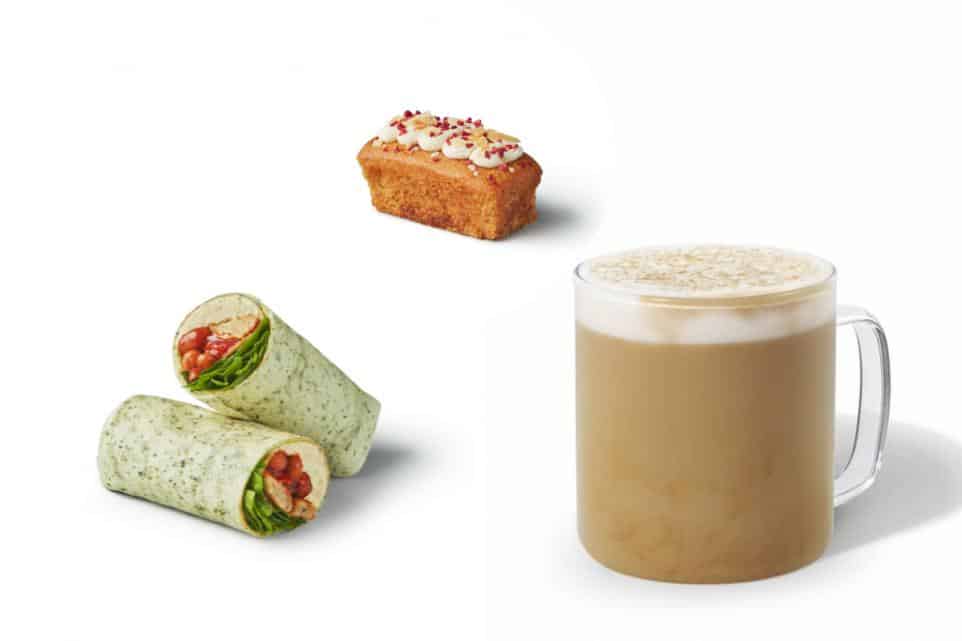 New Greggs options
Meanwhile, Greggs is also offering four new menu items in time for Veganuary. The Vegan Southern Fried Chicken Baguette, Chicken-Free Goujons, and Chicken-Free Cajun Roll have previously been trialled in some stores, but will now be available nationwide. The fourth item, the vegan-friendly Winter Warmer Soup, is a seasonal item that will be returning to stores.
The new options add to Greggs's extensive plant-based range, which features sausage rolls, steak bakes, doughnuts, toasties, and more. Prices are affordable, ranging from £0.95 to £3.60.
The Southern Fried Chicken Baguette and Chicken-Free Goujons are already available, while the Winter Warmer soup will relaunch on January 5. The Chicken-Free Cajun roll will be available from January 7.