Nando's, a South African chicken restaurant chain operating 1,000 outlets in 35 countries, announces it is introducing its first-ever plant-based chicken alternative. The new product has been named Great Imitator and was developed to taste like the chain's successful PERi-PERi chicken breast fillet.
Created from the ever-trending pea protein, the new product launches in restaurants in its 340 UK locations from today and can be ordered as strips, or added to burgers, pittas and wraps. According to Vegan Food & Living, the popular chain recently said it had plans to expand its plant-based menu offering as a priority as part of its drive to improve its carbon footprint.
Since at this stage the plantbased product will be cooked on the same grill as chicken products, it cannot be labelled as fully vegan. Nando's states that The Great Imitator is aimed at flexitarians rather than vegans, however as we always say, this is a step in the right direction and another sign of the market changing in response to demand and the rise of the vegan movement.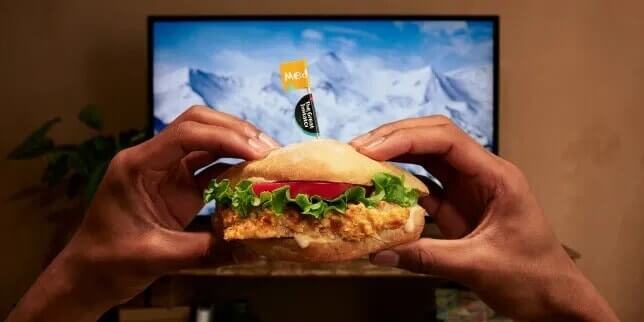 Dawn Carr, Director of Vegan Corporate Projects, PETA, says: "PETA is delighted to have played a part in Nando's journey to putting this delicious plant-based chicken on the table. Nando's can't guarantee zero risk of cross-contamination, so it's not calling it vegan, but as all the ingredients in the burger and pitta versions are completely animal-free – right down to the mayo – we say these are an excellent choice for vegans, vegetarians, meat-reducers, and chickens. Cluck yes!"
Vegconomist has contacted Nando's to enquire as to whether this will be rolled out across its other global markets.