After a successful trial as part of Asda's incubator program last year, One Planet Pizza is now permanently available at 400 of the chain's stores across the UK.
During the trial, the pizzas were only available at a limited number of locations. Now, One Planet's bestselling pizza, the Spicy Peppernomi, has launched nationwide in Asda's frozen aisle where it will be stocked alongside major global brands such as Goodfellas and Chicago Town.
"Consumers are demanding products that are both healthier and more sustainable"
One Planet is also working to become the world's most sustainable pizza brand. After launching carbon labelling last year, the company aims to achieve B-Corp status by the end of 2024.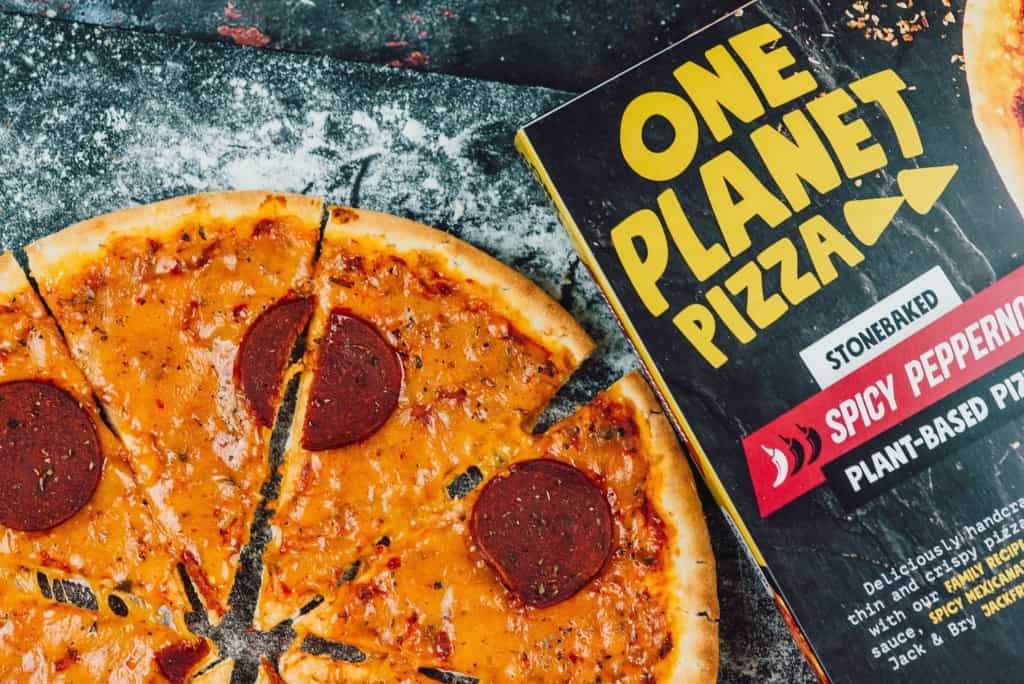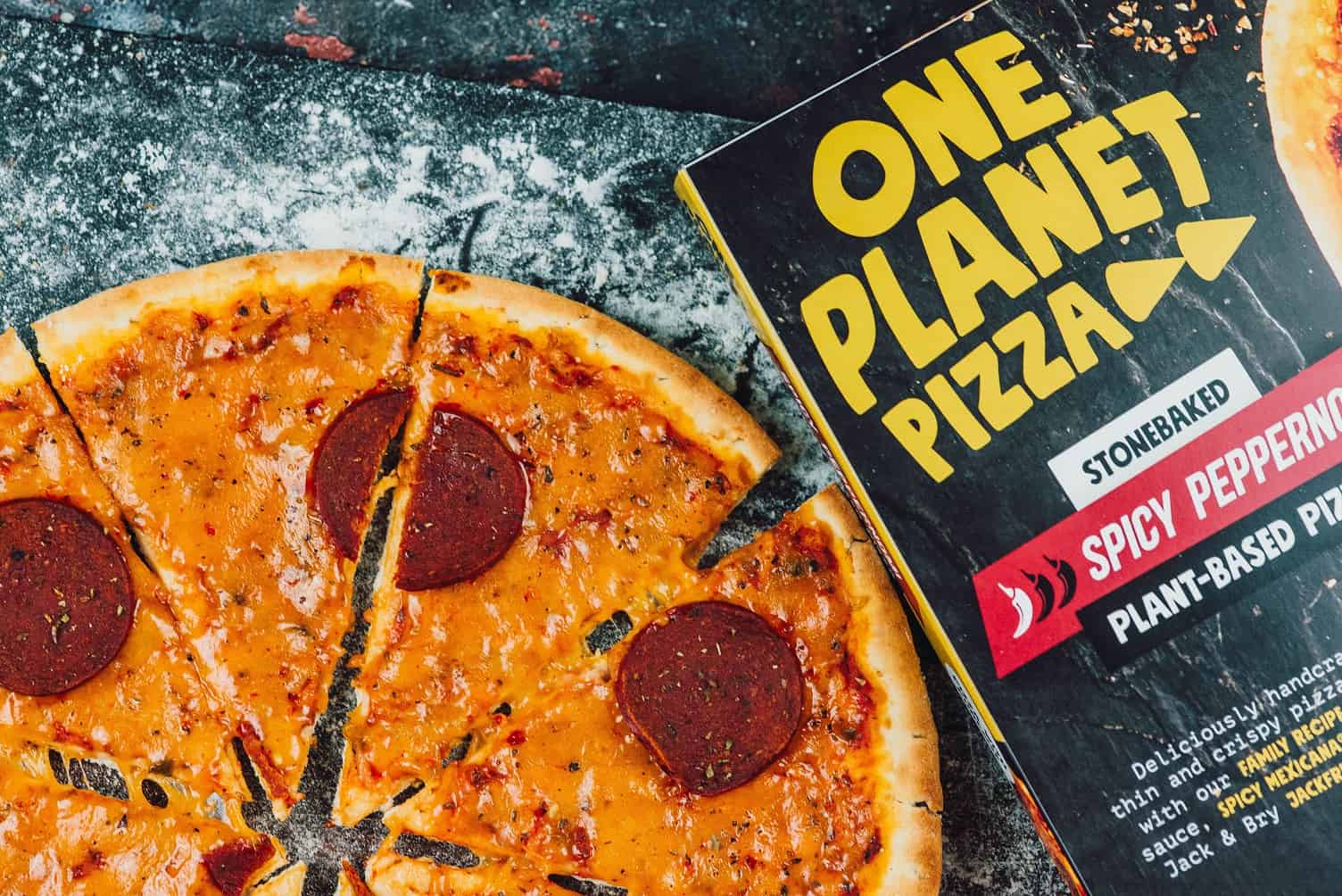 "The future of pizza"
Last year, One Planet completed a successful crowdfunding campaign, raising over 76% of its £200,000 target on the first day. Further success followed later in 2022, as the company partnered with Heura for a limited-edition pizza made with the latter's Mediterranean chunks.
One Planet also launched at Swedish online retailer Vembla in June, along with becoming available for food service in the country. The expansion was made possible through a distribution agreement with Kale Foods.
"Post-pandemic, consumers are now pushing brands further and demanding products that are both healthier and more sustainable, without compromising on taste and price. That's the kind of challenge we like at OPP, and we think our pizzas deliver on all of these! It looks like Asda believes this too and we can't wait for its customers to try the future of pizza right across the UK," said Mike Hill, co-founder of One Planet Pizza.