Juicy Marbles' latest plant-based meat product, a whole-cut beef-style loin, will be available for UK customers to purchase over the festive season.
"We're preparing a guide on how to use it for a delicious Wellington"
The beef-style loin, which according to the company is the "biggest piece of plant-based meat ever conceived", will go on sale via the company's website from December 1st.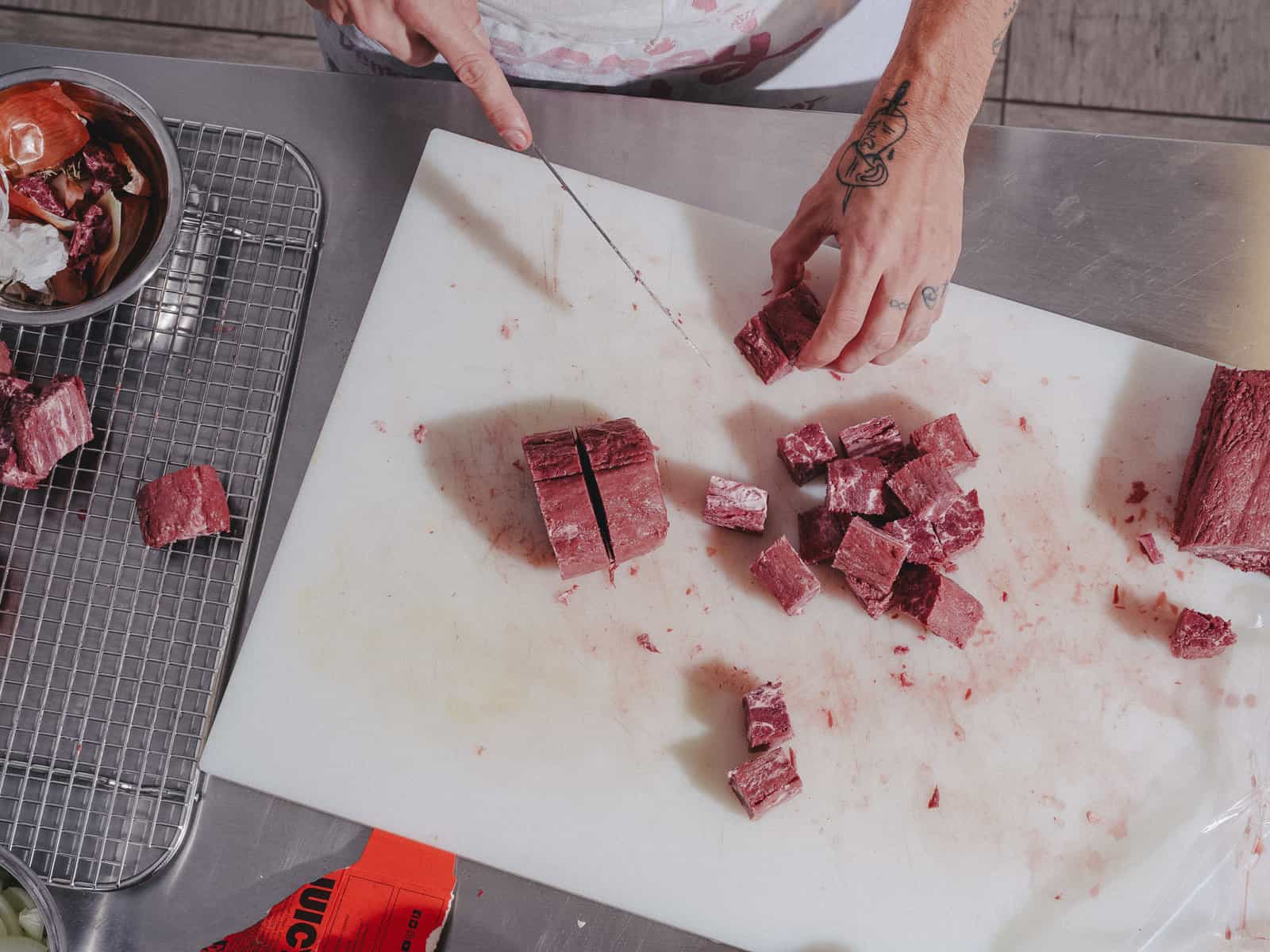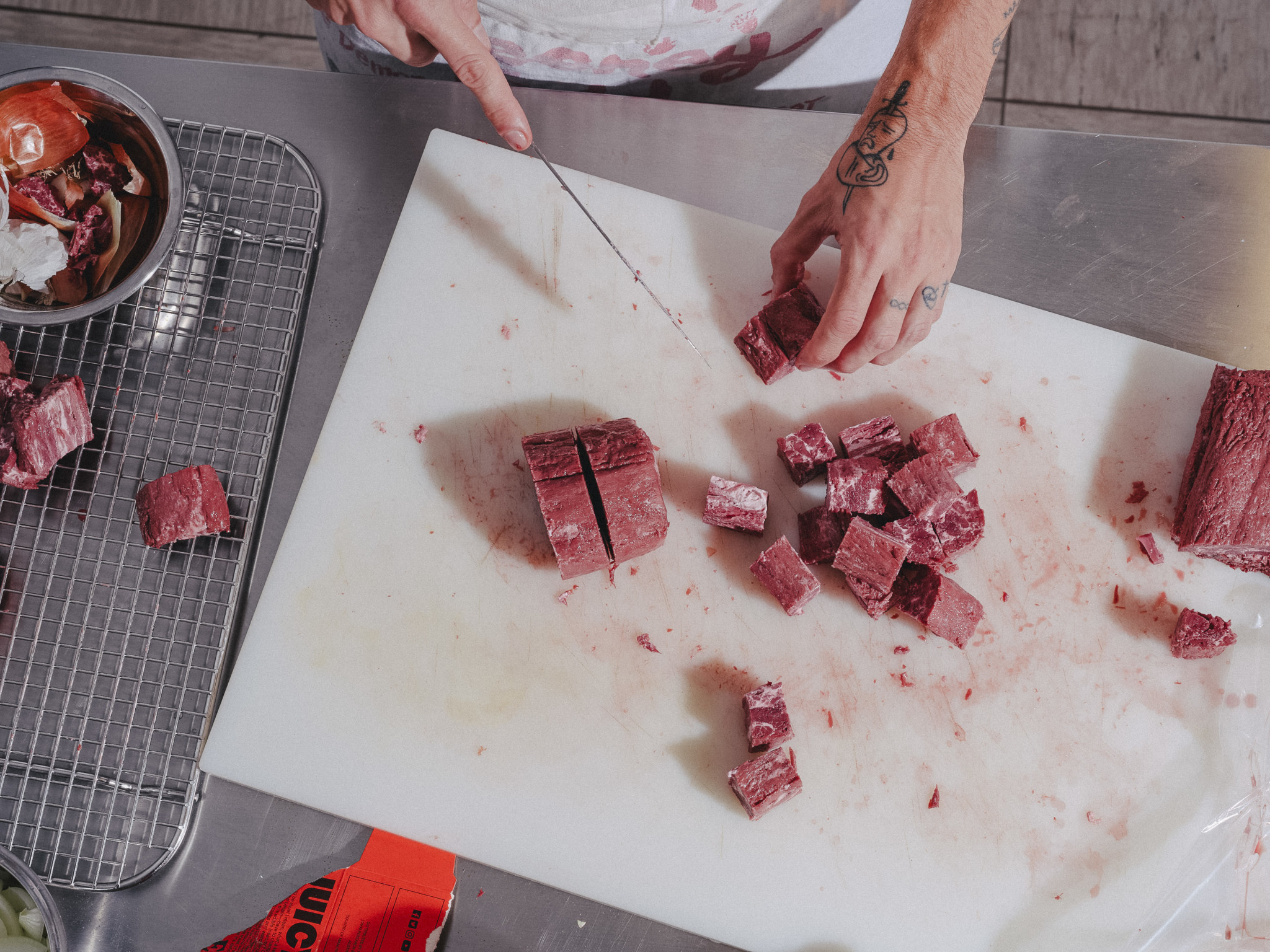 Raw and unseasoned
Juicy Marbles' whole-cut loin is a versatile piece of plant-based meat that can be grilled, broiled, or boiled. It can also be used to make broth, or cut into fillets, chunks, or slices. The main ingredients are non-GMO soy, sunflower oil, and beetroot powder, and the product has a Nutri-Score rating of A. It comes uncooked and unseasoned to allow customers to express their preferences and creativity.
Plant-based whole-cut pioneer
Although other animal-free steaks have been developed, Juicy Marbles' products are not lab-grown or 3D-printed. Instead, they are produced using proprietary plant-based 3D assembly technology that re-creates the texture and fat marbling present in animal meats.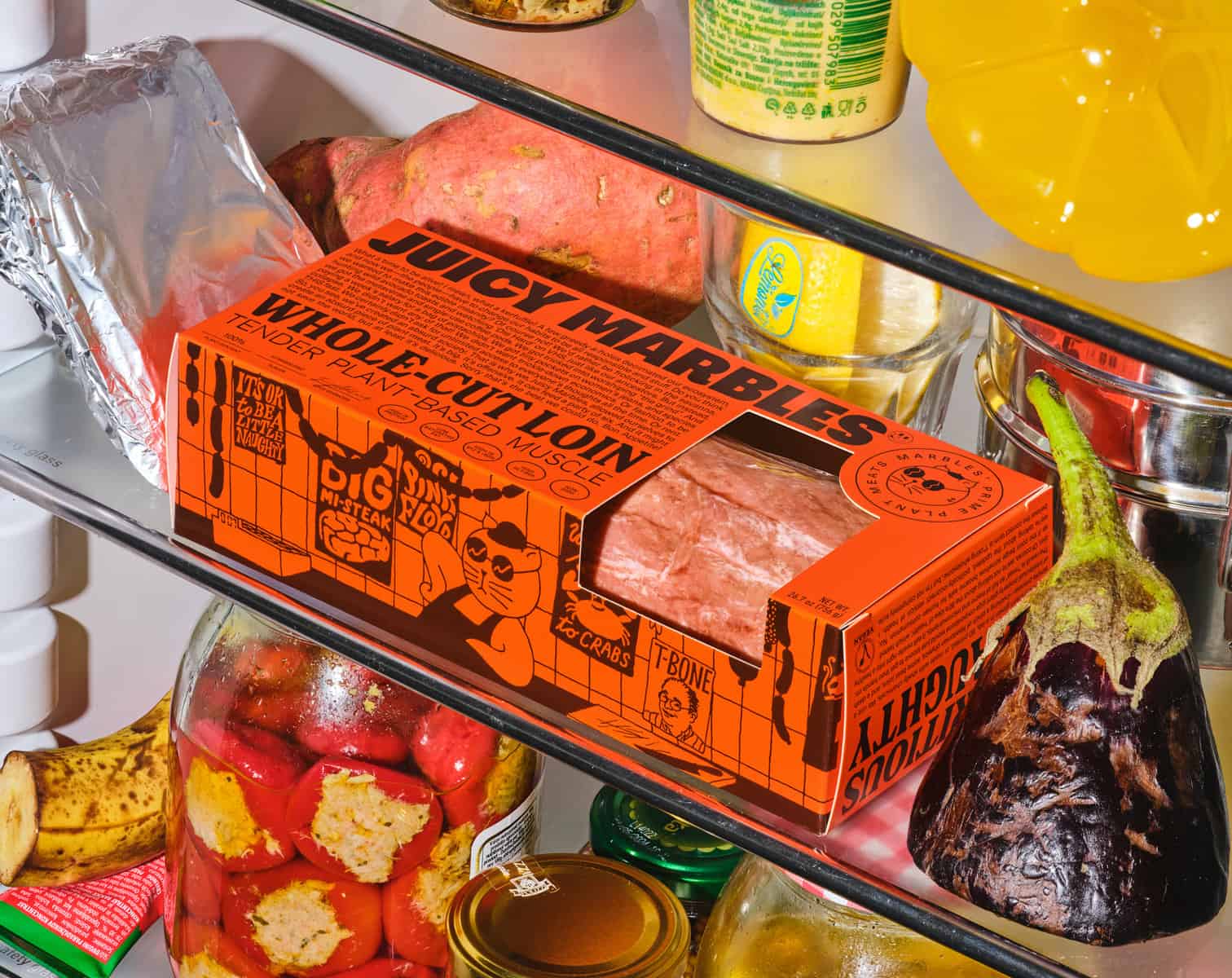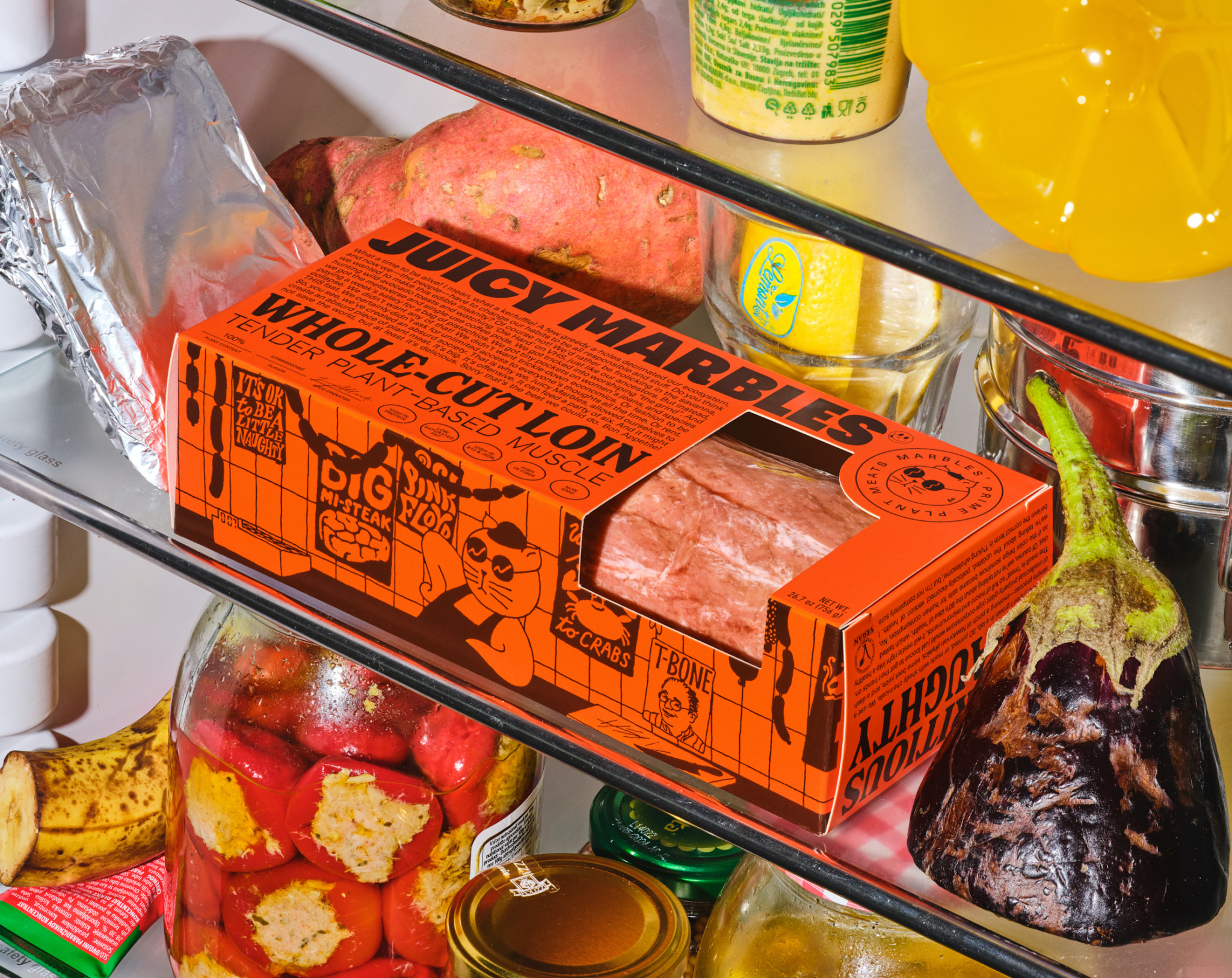 Considered a plant-based whole cut pioneer after the commercial release of its Thick Cut Filet — the industry's first plant-based filet mignon — Juicy Marbles has been shipping limited releases of its products on a DTC basis across Europe and the US.
"With nearly 2lbs of 100% plant-based meat, this cut enables anyone from the novice cook to the experienced chef to create steaks, broths, bowls, roasts, and sandwiches. For Christmas, we're preparing a guide on how to use it for a delicious Wellington," says the company.
The whole-cut loin will be for sale via the Juicy Marbles website from December 1st.